36 Gifts for Travel Lovers (Who Are Stuck in Quarantine 2020)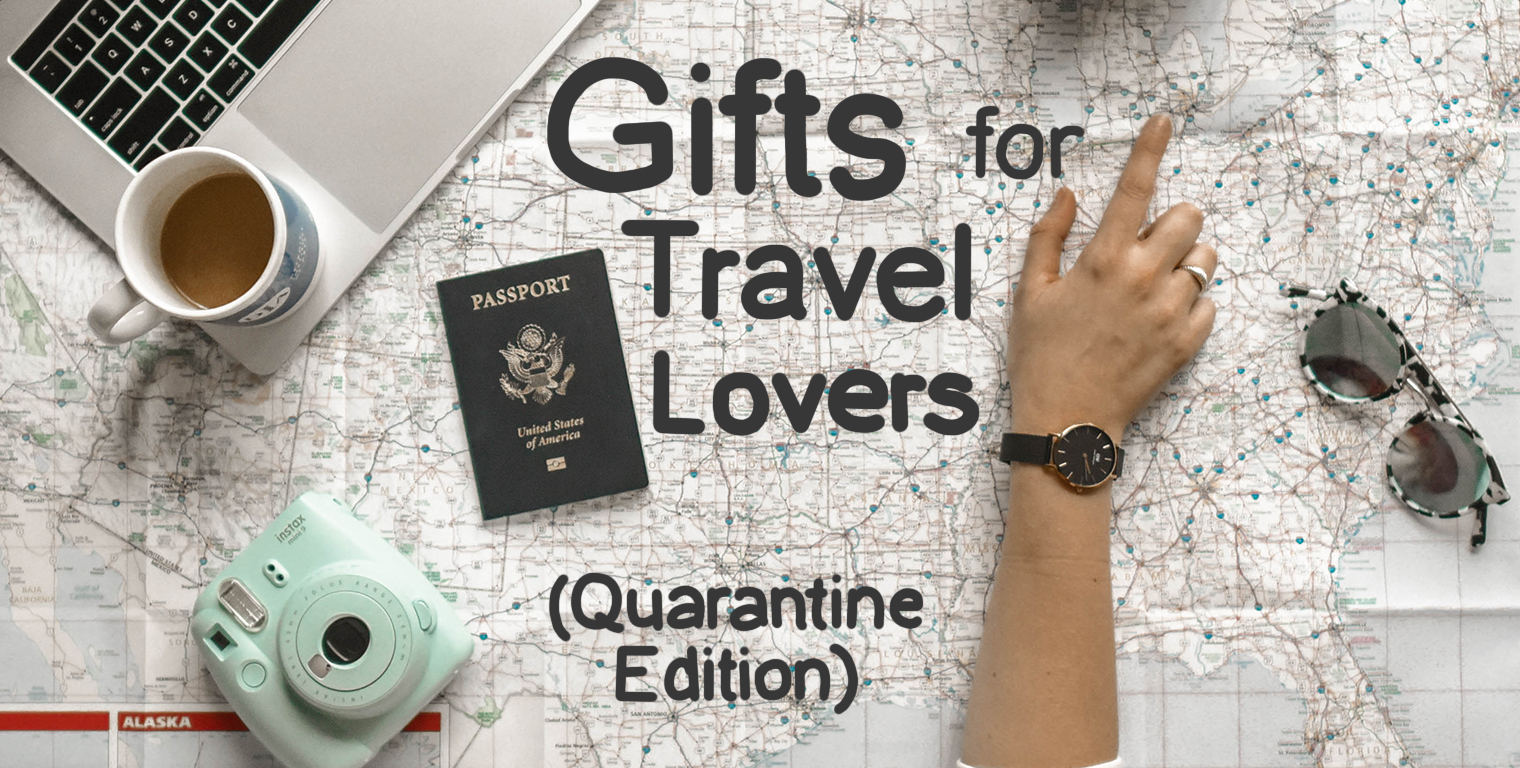 Finding gifts for travel lovers in 2020 is not an easy task.
When the world came grinding to a halt, most travelers needed to not only hobbies but new lifestyles.
The idea for this list came from my own experiences of suddenly having to uproot myself, but also trying to find cute gifts for travel lovers all over the world.
So before we even start this, I want to promise you that every gift idea on this list is:
something I myself use or have gifted friends
is perfect for solving quarantine-blues
will still be usable once travel is safe again
Plus, I've sorted the gifts by budget so no matter what your economic status is, you should be able to give the travel lover in your life something creative and original.
And now, let's get onto the travel gifts!
Advice about buying gifts for travel lovers in the 2020 quarantine
Before we jump into this list of gifts for travel lovers, let me give you a few pieces of advice.
First, make sure you take into account your traveler's lifestyle.
Right now they might be home. But next year? May travel lovers (including myself) try not to own too many things so we don't have to let possessions weigh us down.
So my suggestion is to avoid gifts that will take up too much room or can't be used after the pandemic.
Second, don't assume you know when your traveler will be ready to take off again.
Some vagabonders never stopped traveling during the pandemic.
Some (like me) settled in a new home for the foreseeable future.
Because none of us know anyone else's boundaries, right now isn't the time to get any travel gifts that assume in a few months (or even a year) they'll be able to use it again. Instead, it's time to be flexible and creative.
Third, think about what kind of traveler they are.
Are they going to spas on cruise ships, or camping in deserts? Do they love visiting museums and learning languages, or prefer to visit Disney parks and resorts? Are they traveling alone or with a family?
When buying gifts for travel lovers, don't assume all travelers are a like. Think of which gifts will be the most practical for their prefered mode of trave.
And now that that's out of the way, let's look at some great travel gift ideas!
22 affordable gifts for travel lovers
Everything in this section is under $50 and some are even under $10. Travel doesn't have to be expensive, and neither do gifts for travel lovers!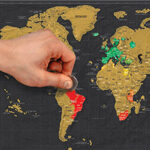 1. Scratch Maps
Price: $14-30
Why they'll love it: Scratch maps are wildly satisfying to do and really nice to admire. You can also get pin maps, 3D puzzle maps, magnet maps…. there are all types. But these will be much-loved by the traveler in your life, I promise.
.
2. Leuchtturm 1917 Dotted Journal
Price: $19
Why I love it: This tiny, compact journal comes in a variety of colors and with options for dotted pages instead of lined. For language students who might be drawing charts or diagrams, I think the dots are the best option for our note-taking. (And: the notebooks look so nice, they'll be a treat to use.)
.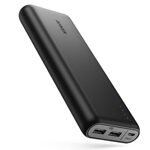 3. Portable cell phone charger
Price: $35+
Why they'll love it: No phone company has yet to build a battery long enough to last through airport security, a 2hr wait time, a 9hr flight, and another 90min of getting lost in a city. Get them a quality cell phone charger which holds at least 4 charges–they'll use it over and over again. (The one in the link I've purchased for at least a dozen people and we are all in love with.)
I'll also suggest not getting anything under $20 because they won't last long and only give you one charge (if that). Normally those around $50 are the best long-term value.
.
4. Packing cubes
Price: $10-25
Why they'll love it: If you've ever dealt with messy vacation luggage, packing cubes are the thing you never realized you were missing. (Plus, this gift is great for former digital nomads suddenly stranded in one place and trying to keep organized.)
.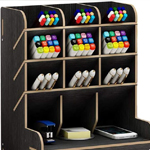 5. Desk organizers
Price: $15-35
Why they'll love it: Is the digital nomad in your life suddenly stuck in one place? (I am, and it's not fun.) They might be suddenly dealing with a cluttered workspace or struggling to adjust. I recently bought a stationary organizer for my new makeshift homework space (since I never had one before) and it's been a blessing.
.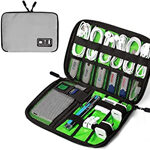 6. Cable organizers
Price: $17-18
Why they'll love it: Seriously: we're going hard on organizers on this list. Cabel organizers are the perfect way to keep track of device cables; conversation cables; extra keys; and wall socket converters. As an added bonus: it's a gift that your traveler can use now in one place but will be able to take with them on future adventures.
.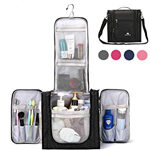 7. Hanging and foldable bathroom organizer
Price: $9-25
Why they'll love it: Last organizer on the list! But a bathroom organizer that can hang from shower curtains or towel racks is going to be a game-changer for people who run around the world (or suddenly find themselves stuck staying with friends or family during the pandemic). Just make sure it's nothing that needs to be spread out on a counter since many hostels and AirBNBs simply don't have the counter space to make them practical.
.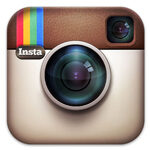 8. Their Instagram photos (printed!)
Price: $50+
Why they'll love it: Many travelers (including myself) would love to scrapbook but simply don't have the time. There are a ton of websites where you can print Instagram photos in a bunch of creative ways. If you really want bonus points on this gift, put all of the photos in a scrapbook and buy them interesting pens from the craft store so they can write down memories that go with every photo. (It'll be something they open again and again for years to come.)
.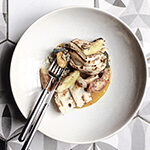 9. Gift cards to local (authentic) restaurants
Price: $50+
Why I love it: No Tex-Mex or chain Chinese food places! Find some local mom-and-pop family-owned restaurants from around the world. The travelers in your life would love to try some Ethiopian or Peruvian food made by someone's grandma, I promise.
.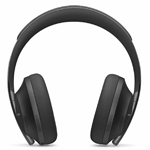 10. Noise Canceling Headphones with a built-in mic
Price: $45-350
Why I love it: Many digital nomads and travel lovers work online, and plenty of others take online classes. A really good pair of noise-canceling headphones (with a mic for video calls) is gold–especially if we get stuck to a little kid on our next flight.
.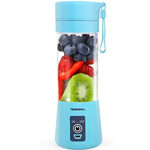 11. Portable and Rechargeable Blender
Price: $20-100
Why I love it: Does your travel lover have dietary restrictions? These portable blenders are super travel-friendly for long flights, road trips, or whatever adventure life throws at them. (Plus: it's another gift that'll work great at home while we're waiting for our next trip.)
.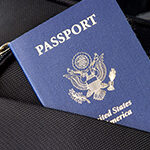 12. Wallet with passport holder
Price: $15-30
Why I love it: Passport holders by themselves are ok. But a wallet where we can put 1-2 passports, credit cards, cash, and plane tickets? Imagine how much easier this will make the next flight.
.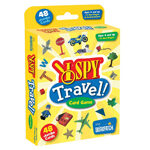 13. Travel I-Spy / Scavenger Hunt
Price: $8
Why I love it: If the travel lover in your life has kids, check out these fun games to keep siblings entertained while their parents are busy negotiating rates with a taxi driver or wondering when they'll see the next gas station. (And yes–they're designed for kids, but they'll work for teens too.)
.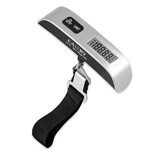 14. Luggage scale
Price: $10
Why I love it: Every year luggage policies get just a little bit worse. If your traveler flies a lot (especially for work) this hand-held luggage scale will help them make sure they don't get smashed with any surprise fees.
.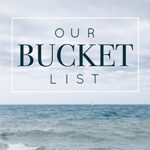 15. Bucket List Journal for Couples
Price: $7
Why I love it: I got this book for a married couple in my life for their anniversary. They had a blast filling it out and now have their own wish-list of places they want to go together. (I also pared it with the scratch-map above so they could plan their to-visit and have-visited places together. Smash hit of a gift.)
.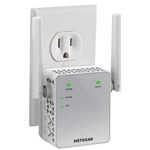 16. Wifi Range Extender
Price: $40
Why I love it: Hostels and AirBNBs often cut corners to stay competitive. This wifi range extender is portable and universal for digital nomads who work when traveling. (Plus, it'll work great if they're sitting at home long-term and waiting for the pandemic to end.)
.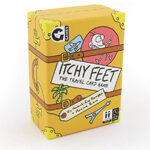 17. The Itchy Feet Card Game
Price: $15
Why I love it: Made by a globe trotter himself, this hilarious card game is the perfect gift for travel lovers looking to make friends in hostels or bars all over the world. It's easy to learn and fast to play. (I know about it because a student in a Spanish immersion school once opened a pack with a few of us during our lunch break and it was HILARIOUSLY fun. He was instantly the most popular person there.)
.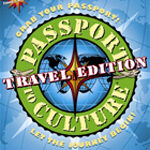 18. Passport to Culture trivia game
Price: $30
Why I love it: This trivia game is perfect for English speakers who are tired of being stereotyped as "uncultured" while abroad. Full of over 1,000 questions it can be played by 2-5 individuals or teams at any social event.
.

19. Lifestraw
Price: $16
Why I love it: LifeStraw was first invented as part of a wilderness survival kit so that any water, even water contaminated with unmentionable things, could be safely drunk. (When I spent months camping around North America in my car, I had one for emergencies.) If your traveler has begun spending more time in the woods, road-tripping, or camping during the quarantine, this is a thoughtful gift which they may want to use on fun, future-adventures abroad.
.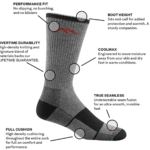 20. Dark Tough Socks
Price: $23 / pair
Why I love it: I know…. socks as a present? But hear me out: these ones are lifetime guarantee. They're made for outdoorsy adventurers and are not only extremely durable, but cushioned, temperature-controlled, and fast-drying. If you're looking for gifts for travel lovers who are looking forward to their next adventure, these will quickly become their go-to gear.
.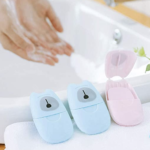 21. Pocket Soap Dispenser
Price: $10
Why I love it: If you've never traveled through an under-developed country, you have no idea what a precious commodity soap is in most commercial bathrooms. Sure, hand sanitizer gets the job done for disinfection. But if you have something sticky or dirty you want to get off your hands? Liquid soap can spill or be confiscated by airport security. These one-time-use flakes of soaps are perfect for running around during quarantine or anytime after!
.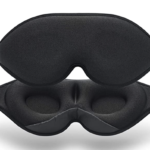 22. Sleeping Masks
Price: $9+
Why I love it: No one thinks they need a sleeping mask until they get one. Then they don't know how they slept without one. Gift your traveler a quality mask that seals out light and that some weight to it. They can start using it now, but the next time they have to hop on a red-eye (or spend the night in a hostel) they'll thank you.
.
9 books to gift travelers
Because 2020 hasn't been an inspiring year for travelers, these books are all hand-selected to inspire them to do some domestic traveling out of cars or campgrounds. (Or, hell, inspire them to try some language learning while we're all shut-in at home.)
Also, because none of these are huge New York Times bestsellers, it'll be a unique gift that the travel lover in your life likely doesn't have yet!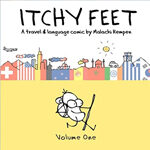 1. The Itchy Feet Comic Book
Price: $
Why I love it: This comic is a hilariously fantastic gift for travel lovers who know the struggle. Language barriers? Cramped planes? Visa problems? We've dealt with it all and the Itchy Feet artist takes on our most common first world problems fantastically.
.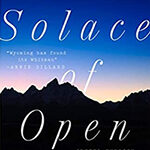 2. The Solace of Open Spaces
Price: $
One-sentence summary: A filmmaker flees the city to Wyoming for a year and documents life as she experiences it.
Why I love it: This is the perfect book for travelers who are also bookworms. Small and beautiful, it explores rural life and landscapes in Wyoming USA. If your Canadian or American travel lover is thinking of making a road trip to the more rural parts of our country, this one will be a win.
.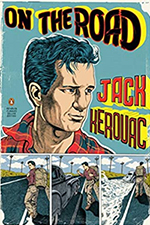 3. Vagabonding
Price: $
One-sentence summary: A struggling writer finds himself crossing the great American continent back and forth to flee problems or help friends.
Why I love it: Is the travel lover in your life stuck in a job they hate and wishing they could travel full time? This inspiring story explains how the author packed up everything to do just that.
.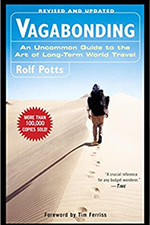 4. On The Road
Price: $
One-sentence summary: "An uncomfortable guide to the art of long-term world travel."
Why I love it: This American classic explores the beautify in the chaos of road trips, flickering friendships between rest stops, and the great highways that stretch the US. If your traveler is in Canada, Australia, or the US this will get them excited to explore the great continents we live on.
.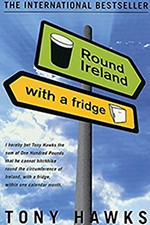 5. Round Ireland with a Fridge
Price: $
One-sentence summary: The author tries to hitchhike around Ireland with a refrigerator in tow to see if he really can.
Why I love it: For UK travelers who are wondering what domestic adventure might be waiting for them at home, this fun story of hitchhiking through Ireland (yes: with an actual a refrigerator) is a hilarious tale of possibilities and persistence.
.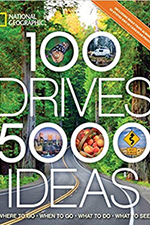 6. 100 Drives, 5000 Ideas
Price: $18
One-sentence summary: 5000 mini-trip ideas around the US
Why I love it: If you don't want to gift your travel lover a novel, this book is full of amazing drive ideas in the US. (Especially for travelers who are going to be grounded for the foreseeable future, this is a great way to get them thinking of what they could be doing much closer to home.)
.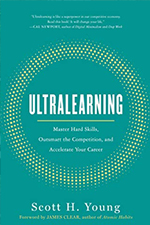 7.  Ultralearning
Price: $10
One-sentence summary: The art and science of how to teach yourself anything.
Why I love it: Has your traveler been thinking about learning a language? (Or trying to, without much success?) This book is an amazing story of how one blogger learned 4 languages in just 1 year. Not only does he share all of his practical tips (which I use for my own language learning and absolutely approve of) but illustrates them with plenty of fun stories. The book can also be used for learning literally anything, from computer science to culinary arts, so it's a great gift for a buddying hobbyist during quarantine.
.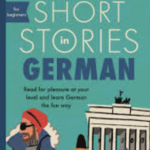 8. Short stories for language learners
Price: $7-10
One-sentence summary: A series of short stories for beginner language learners in a variety of languages.
Why they'll love it: Now, these books are explicitly for travel lovers who have been actively studying a language for a few months and starting to make progress.
I personally recommend the following series for beginner students. They are available in Spanish, French, German, Italian, Norwegian, Russian, Swedish, Dutch, Brazilian Portuguese, Islandic, Korean, and English.
For language learners who can already have conversations in the language, I also have lists of Spanish books and French books they might like, depending on their leve.
.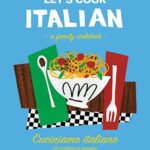 9. Cookbooks from around the world
Price: $10-35
Why they'll love it: If the travel lover in your life is seriously missing international cuisine, having authentic recipes which use ingredients they can find domestically can be a gift they use for years to come. (Bonus points: if they're conversational or fluent in a language, try to find cookbooks in that language. They'll love it.)
.
5 high-end gifts for travel lovers
These pricier gifts for travelers are all well worth your money, but make sure you chat with the giftee beforehand to see what they might be most interested in.
(For me, for example, I'm pouring all of my time into language learning and not interested in local travel; but other travelers might be dying to get out of the house and sick of studying.)
So check them out and enjoy!
.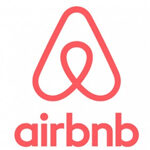 1. A local AirBNB Stay
Price: $50+
Why I love it: AirBNB isn't just for far-away trips. Rent them a weekend cottage, seaside retreat, lakehouse cabin, or big city getaway. Depending on your location in the world, a two-night stay might not even be that expensive! (You can also opt for getting them a gift card which they can put towards some other future trip.)
.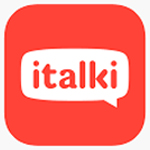 2. Gift cards to iTalki 🙋🏻‍♀️
Price: Depends
Why I love it: Is your language lover trying to learn a foreign language? Whether they're successfully or unsuccessfully doing so, iTalki will help them. It's the world's largest online education platform specifically for languages. Using their directory, a potential language learner can take private classes with any teacher or tutor of their choice. (It's also one of the most beloved tools by polyglots, aka people who are fluent in several languages. I promise–we all swear by it.)
.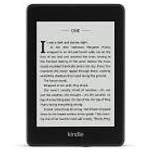 3. Kindle
Price: $109-250
Why I love it: If your traveler hasn't yet invested in a Kindle, it's a game-changer for long trains, flights, or car rides. (I myself was a non-believer until I was gifted one for Christmas and begrudgingly began using it. Now they're my go-to present for anyone who travels and doesn't have it yet.)
.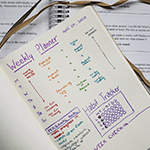 4. Language coaching
Price: Depends
Why I love it: So I've mentioned the word polyglot here before: people who speak a handful of languages (or more) fluently.
If your traveler is having trouble learning a language (or doing well but wishes they could do better), wouldn't it be nice if they could have a one-on-one conversation with one of these master language learners and get some help?
Well, that's what language coaching is.
I've done my own language coaching sessions with polyglot and podacst host Kerstin Cable before I really mastered the art of language learning, and it was one of the best decisions I ever made. I highly recommend her, and you can contact her directly to buy credits for the giftee.
.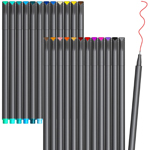 5. Scrapbooking stationary
Price: $75+
Why I love it: Scrapbooking is more expensive than it seems, but it's a super amazing way to relive some of our favorite adventures.
Here's the trick (I used to be a graphic designer so you can trust me on this):
head down to the nearest craft store and pick out (1) one large scrapbook which matches the main color of their bedroom. (It'll be nice, neutral, and something they like). Then, ask a sales associate to help you pick out (2) 4 pens, (3) 2 markers, (4) 2 types of tape, and (5) one sticker pack that is in the same color scheme. Top it off with (6) a glue stick, and you'll have a MARVELOUS scrapbooking kit that your traveler will love.
.
3 gifts for travel lovers to avoid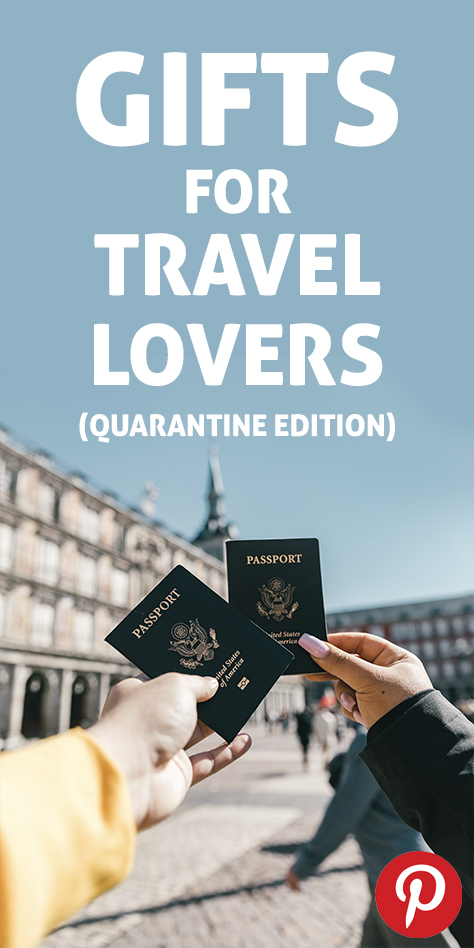 Now that we've gone through this whole article full of great gift ideas that I'll personally vouch for, I want to give you some bonus tips.
That's because if you yourself aren't a traveler, gift-giving is going to be even harder since you don't really know what you're looking at.
So here are three cringey things that I strongly, strongly suggest avoiding.
.
 🛑 1. Corny T-Shirts or Hoodies  🛑
Why it's a bust:  Please no mugs that say "wanderlust" or hoodies that have a watercolor world map or tshirts that say "I'd rather be traveling".
Cheap apparel shops pop up all over the internet around the holidays to create cheap, nitchey stuff that makes you think of someone special.
The problem is that (1) the artwork is stolen from real creators off of social media who see no money from them, (2) they're all made in sweatshops at super low quality, and (3) these gifts are based on marketing to you who is buying the thing, not the person you're gifting it to. They simply won't hit home with actual travlers.
.
 🛑 2. Airline Miles  🛑 
Why it's a bust:  Airline miles fluctuate wildly, have tons of conditions, and can expire. Plus: you don't know what airlines reach which destinations or when your traveler wants to hit the skies again.
If you want to get a gift card, my suggestion is with AirBNB, Uber, Lyfe, or iTalki.
.
 🛑 3. Rosetta Stone 🛑 
Why it's a bust:  Rosetta Stone is not a good language learning software. It's basically flashcards.
If it worked, the millions of people they've sold it to over the past 30 years would all be polyglots.
If you want better presents for someone trying to learn a language, go with what's listed on this page. (I promise.)
Do you have any other ideas for gifts for travel lovers? Leave them in the comments to help someone else in the future!