Louisiana French (Tools For Heritage Learners)
Louisiana French was the lingua franca in much of the US for 200 years. Even today, after a century of English-only education and government, the language lives on–a living museum full of unique musical, culinary, and cultural traditions.
This article is for both curious francophones and heritage language learners who want to know more about learning Louisiana French.
For anyone who identifies as Cajun, Creole, or just plain "French", the first two sections will help you find resources for first building a base with French, and the third section will help you connect with your own dialect.
For Francophones who already speak French (likely a French from another part of the world), you can skip to the third section.
Intro to Heritage Languages
There are tens of millions of heritage language speakers in the US and beyond.
Some speak languages like Cantonese or Russian, but their family moved to the US at some point–so their connection with that language has faded.
Some speak a language like Spanish, French, or German that arrived along with English in the 1500s.
And some speak Cree, Ogunquit, Navajo, or any of the other hundreds of indigenous languages.
But most of them, including me, never heard of the label "heritage language users".
You might fall somewhere in between "well, French isn't really my native language but… it sort of is?" and "well I speak French but, not really fluently".
Or you might have had no contact with it at all–but still be a proud French Cajun or Creole.
Here's your crash course to the 4 types of heritage language users or learners:
So if you've ever felt guilt for not speaking your own language? (Or like it's not really "your" language?)
You're not alone.
You don't have to be a fluent French speaker to still be able to confidently identify as a French speaker.
There are an estimated 1.2 million heritage French speakers in the United States, and 28 million heritage language speakers of any language.
 [source] (And that's not counting people like us in Canada, the UK, Australia, or other countries.)
And while there aren't a lot of pedagogy studies as to the best way to learn (or relearn) a heritage language, we're currently in the middle of developing several courses for different types of heritage language learners.
To be the first to know about them, sign up to our email list, follow Relearn A Language on YouTube, or follow me on Instagram as @MultilingualMarissa.
Learning (or Relearning) French
If you can't currently speak French at the level you want, I have great news for you: there are a ton of great ways to learn any language as an adult.
But the bad news? There are very few online resources specifically any specific dialect of French–including Louisiana French.
Because French is spoken on 5 different continents it has endless variations.
In just Louisiana, you can recognize 3 distinct types (Creole, Cajun, and the Metropolitan French spoken by very recent immigrants) plus a totally fourth language based on French (Louisiana Creole).
To deal with that huge amount of linguistic diversity, most resources have devoted themselves to teaching the "standard French", aka the French from Paris.
Here's the course of action I suggest taking if you want to learn Cajun or Creole French if you don't currently speak some level of French:
Check out our two articles on Learning French or Relearning French.
Use the resources in those two articles to build your own language learning plan.
Integrate the resources in this article (the one you're currently reading) to that plan.
I won't go into too much of how to learn/relearn French here since those articles are enormous, but here's the gist of it:
Find a great road map (think: online teachers, courses, or textbooks)
Build a bullet-proof language learning habit
Do plenty of immersion (which is where this article comes in)
Learning Louisiana French
Now, let's get to the good stuff: the French actually spoken in Louisiana!
This section is mostly a dump of all the available online resources that you can use to speak and learn Louisiana French.
We'll also include the Free At-Home Immersion Mini-Course so you can organize all of these resources into a comprehensive French-learning plan!
Simply sign up for the free mini-course on Teachable.com and use it in conjunction with all of the resources listed below.
Formal Learning Resources
I know I said this section was going to be about immersion, but for additional help you can also use:
Documentaries about Francophone Louisiana
These documentaries are perfect for learners who don't know very much about the history (or current culture) of Louisiana. Heritage learners might appreciate the outsider's perspective of them, but no matter what they're great language practice as they're all in French.
Most of the books in this section are for adults with at least an intermediate French. But for newcomers to French (ou les petits francophones) check out: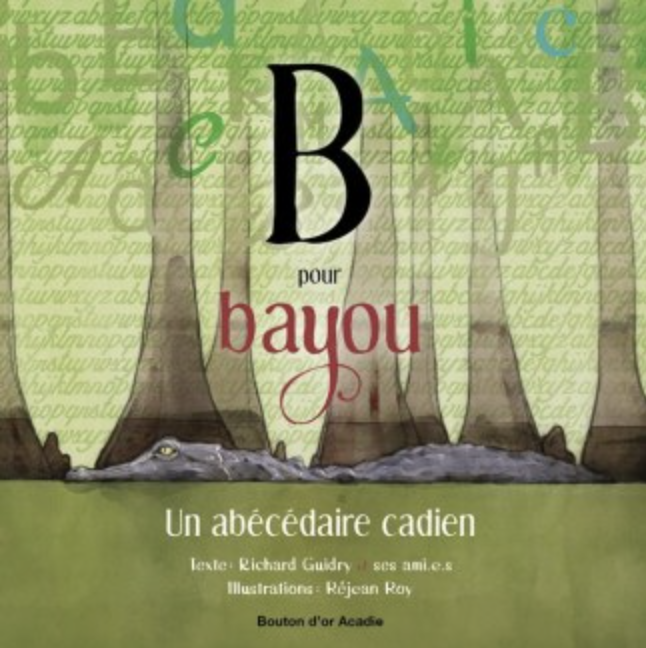 Unfortunately, there are only two contemporary works of historic fiction that I know of based in French Louisiana. If you know more, leave them in the comments so I can read and review!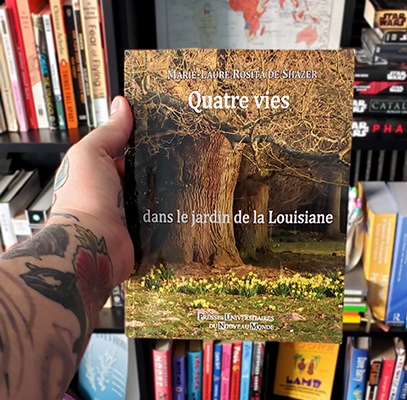 Level: Lower Intermediate, B1
Genre: Short stories
TW: Hurricane Katrina
Level: Advanced, C2
Genre: Classic novel
TW: Graphic depictions of slavery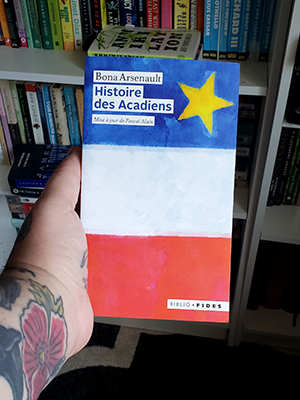 Level: Advanced, C1
Notes: This book gives a huge-overview of the history of Acadians (from the first settlers through the present) as well as detailed genealogy lists for Cajuns to trace back their roots with
Histoire des Acadiennes et des Acadiens de la Louisiane
Level: Upper intermediate, B2
Notes: A beginner's guide to Cajun history and culture
Level: Advanced, C1
Notes: A historic and contemporary look at Acadians who fought to right the historic injustices done to them
Tele-Louisiane is the region's first media outlet dedicated to reporting on Francophone life in French, and an important enough source of Francophone content to get their own section in this article.
Above all, check out their documentaries and short films:
Rock & Contemporary
Who to watch
For those who can't get to physical events easily or want to connect with the community on a daily basis:
In-Person Events & Immersion
Are you physically in Louisiana? (Or visiting one day?) Here are your organizations to keep tabs on:
Did we miss any great resources for learning Louisiana French?
Let me know in the comments!
Louisiana is in a 21st Century Rennaisance, so there are new resources online every few months.
This article will be updated anything I find something I think people should know about (so feel free to bookmark and reference back later), but if you have any suggestions I'd love to hear them.