14 Linguistics Podcasts For Language Learners (2021)
Linguistics podcasts have been one of my favorite ways to connect with my passions in my downtime.
I've been lucky enough to attend live sessions, befriend hosts, and learn more about linguistics (and language learning) than I ever could have in a traditional classroom.
Because of that, these podcasts are all shows I listen to personally and recommend to my own friends. (Aka, this not a most-popular or most-listened-to robot-generated list. These are the shows I recommend to my own friends.)
This list of of linguistics podcasts:
feature diverse voices from around the world;
study more than just the English language and monolingualism;
have a mix of super-popular and newcomer shows;
explore a variety of sub-themes, from syntax and punctuation to racism and pop culture;
of special interest to people who want to learn languages.
Why Language Learners Should Listen to Linguistics Podcasts
When I first started learning Spanish (my first "foreign language" as an adult) I assumed I would simply need enough vocabulary and grammar to get through basic conversations.
I wasn't expecting to end up living in Mexico.
And I certainly wasn't expecting to have to deal with things like politeness rules; pop-culture references; conversational taboos; and eventually moving on to learn half-a-dozen other languages.
Linguistics podcasts became my saving grace.
The Fluent Show and Language Chats helped me formulate my own study flow as an independent language learner.
Lingthusiasm and Lexicon Valley helped me understand the basics of linguistics so I could go deeper with my studies.
Grammar Girl helped me improve my native language so I could help my friends study English, Impolyglot helped me improve my French, and Subtitle helped me not enjoy actually doing dishes while they chatted in the background.
So whether you're a language learner who knows nothing about linguistics (like I was) or a PhD candidate, I hope these linguistics podcasts help you enjoy linguistics as much as they've helped me!
How To Read This LIst of Linguistics Podcasts
HOSTS:
🇬🇧 🇫🇷 🇦🇺 Why the flags? Not only do they let you know where the hosts are from, but also let you know what languages you might expect!
SOUND QUALITY:
🎙️🎙️🎙️ = Professional audio engineering
🎙️🎙️ ⬜ = Good quality with some feedback, buzz, or guests without pro mics
🎙️ ⬜ ⬜ = DIY audio quality, but content is worth it
SPECIAL NOTES:
🏆 Tried and true: over 2 years old and 100+ 5-star reviews
✨ New Comer: Less than 1 year or 12 episodes, but looks promising!
Follow the podcast: links to their most prominent social media platform so you can enjoy bonus content, community, or more linguistics fun!
Best Linguistics Podcasts for Language Learners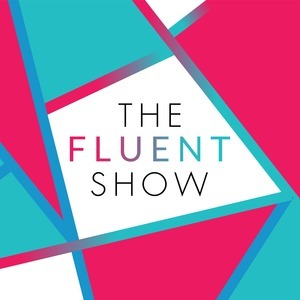 Host: Kerstin Cable 🇬🇧🇩🇪
Founded: Oct 2013 🏆
Frequency: Weekly
Audio: 🎙️🎙️🎙️
Tags: language learning
If you've ever wanted to be friends with a bunch of polyglots, the Fluent Show is for you. Kerstin invites language-lovers from around the world to hang out and chat language learning resources; give amazing advice; reflect on their own linguistics journeys; and have fun.
Join the show's emaling list for access to a free library of language learning resources and bonus language learning content!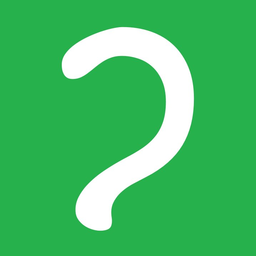 Hosts: Lauren Gawne 🇦🇺 Gretchen McCulloch 🇨🇦
Founded: 2017 🏆
Frequency: Monthly
Audio: 🎙️🎙️ ⬜
Tags: grammar, syntax, language structure, historic linguistics
Out of all of the linguistics podcasts on this list, this is the most linguistics-y. Hosts Lauren and Gretchen get enthusiastic about everything from definite articles to adjectives and even some super quirky topics like what we call our grandparents (abuela, mimi, opa, or something else?) and the first language spoken by humans.
Follow the show on Twitter for memes, updates, and loads of linguistics fun.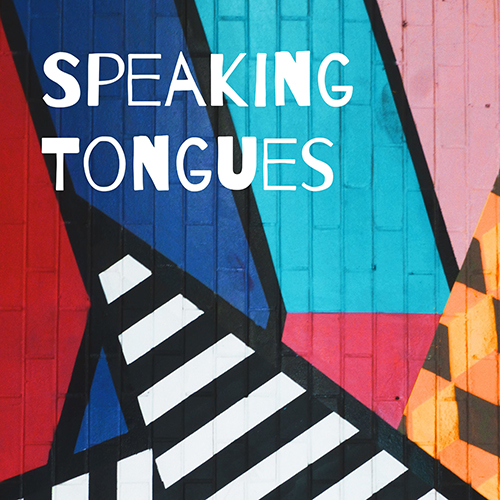 Host: Elle Charisse 🇺🇸
Founded: Jan 2020
Frequency: Weekly
Audio: 🎙️🎙️ ⬜
Tags: travel, culture, language learning, personal stories
Hostess Elle interviews multilingual professionals, language teachers, and plenty of polyglot hobbyists about their personal language stories. Through these stories, she invites you to explore not only their individual histories but the cultures of the languages in their lives. (This is another newcomer on this list, so give it a listen and leave a review!)
Follow the show on Instagram for more community and fun.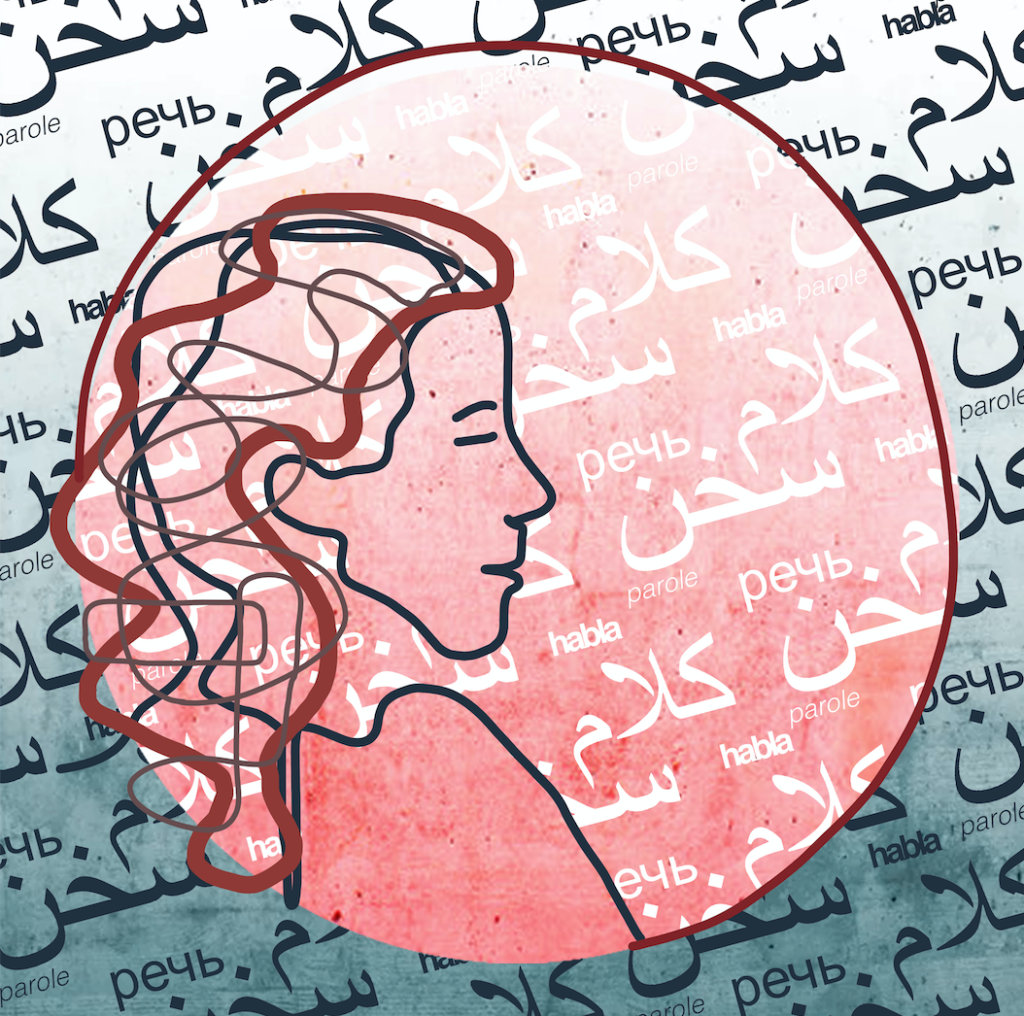 Host: Erin Morgan 🇺🇸
Founded: January 2021 ✨
Frequency: Weekly
Audio: 🎙️🎙️ ⬜
Tags: linguistics, Central Asia, Arabic studies, language learning
The newest show on our list, Exhaling Words is hosted by a polyglot and linguist who shares not only her experiences as a language learner, but helps listeners explore the grammar, culture, and life of lesser-studied languages.
The name comes from the Arabic idiom "one swallows air and out come words": a fitting metaphor for this enthusiastic, one-woman podcast.
Follow Erin on Instagram for plenty of study inspiration, linguistics fun, and amazing cultural insights.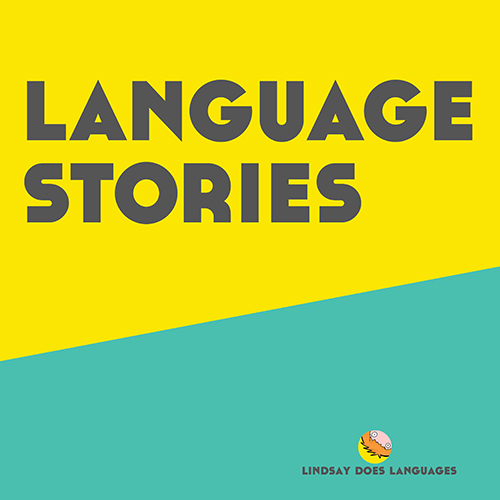 Hosts: Lindsay & Ashley Williams  🇬🇧
Founded: Nov 2017
Frequency: 2 Seasons (on a break with a 3rd season pending)
Audio: 🎙️🎙️ ⬜
Tags: cultures, languages, travel, language learning
Married couple Lindsay and Ashley Williams embark on a global journey to bring you the stories of dozens of unique and amazing languages. Through the speakers' own stories (as well as the couple's adventures), you'll not only get to know the languages but the people who speak them.
Season 3 is currently on pause because of the current public health crisis but is slated to come out when travel is possible again. (And a little bird told me will feature the many languages native to the British Isles.)
Follow Lindsay on Instagram for endlessly fun content: from studygram to blogposts to lives and everything in between.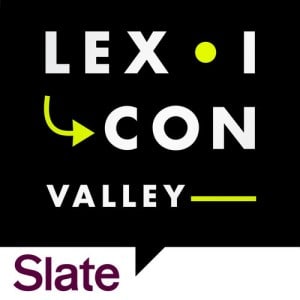 Host: John McWhorter 🇺🇸
Founded: January 2016 🏆
Frequency: Biweekly
Audio: 🎙️🎙️🎙️
Tags: current events, pop culture, the English language
Drawing inspiration from current events and pop culture, legendary linguistic John McWorter dissects hot-topics in linguistics. From blackcents to gender and swearing to mansplaining, listening to him takes on the questions of today with fantastic linguistic science.
Follow John McWhorter on Twitter for politics, linguistics, and culture.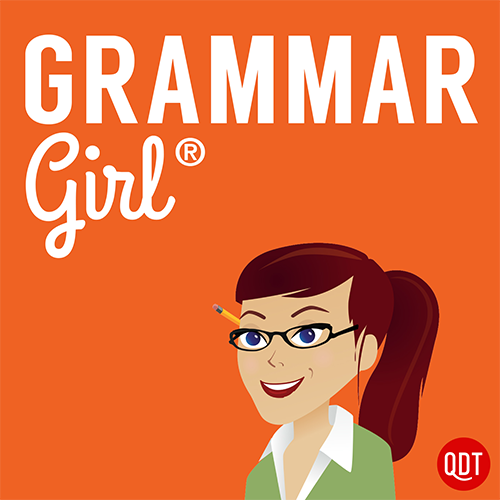 Host: Mignon Fogarty 🇺🇸
Founded: July 2006 🏆
Frequency: Weekly
Audio: 🎙️🎙️ ⬜
Tags: the English language, historic linguistics, grammar writing
If you speak or study English, Grammar Girl dives into everything you might want to use the language for. Self-publishing a novel? Talking to your boss in an email? The cultural role of fanfiction? Tips for NaNoWriMo? She's got your back. (Plus she'll answer all of your fun grammar questions, like the origin of words or how to use punctuation.)
Follow Mignon on Twitter for linguistics, news, and plenty of interesting takes.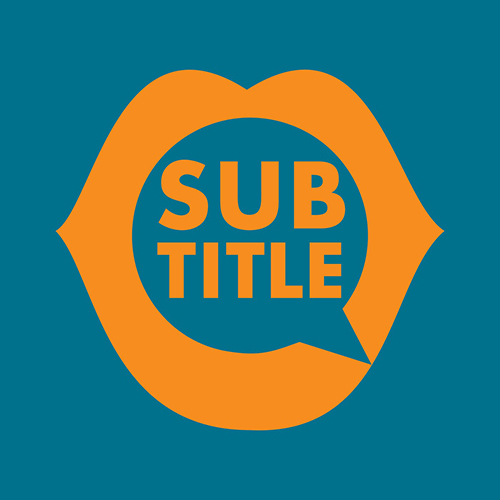 Hosts: Patrick Cox and Kavita Pillay 🇺🇸
Founded: November 2018 🏆
Frequency: Monthly
Audio: 🎙️🎙️🎙️
Tags: sociology, globalism, cognitive linguistics
This podcast by the Linguistics Society of America has the distinct feel of a radio show, combining narrative with interviews and plenty of soundscaping. The hosts explore seemly unrelated topics (hurricanes and New Orleans; covid19; Mormanism; and the diamond market…. as some examples) through linguistics.
Follow the show on Twitter for news, politics, and culture through the lens of linguistics.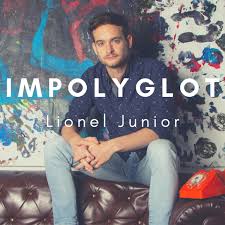 Host: Lionel Junior 🇫🇷
Founded: Sept 2018
Frequency: Seasons (4 and counting)
Audio: 🎙️🎙️🎙️
Tags: the French language; language learning
This is the first of two linguistics podcasts presented in French. Hosted by a French teacher who himself has an extremely high level in several languages, he chats about various theories and advice in the language learning process.
Follow Lionel on YouTube for bonus material about languages and language learning.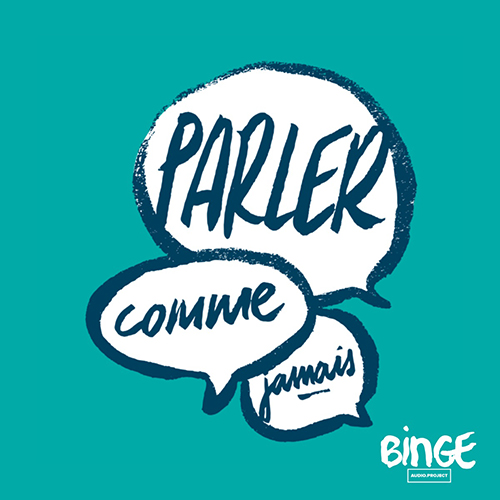 Host: Laélia Véron 🇫🇷
Founded: Sep 2019
Frequency: Monthly
Audio: 🎙️🎙️ ⬜
Tags: the French language, sociology, communication
This is the second linguistics podcast on this list that is presented in French. Like many of its English counterparts, it explores contemporary issues like politics, racism, or globalism through linguistics. (This is a must-listen for intermediate and advanced French students.)
Follow the podcast on Twitter for linguistics, history, and some much-needed decolonialization. 
11. The Black Langauge Podcast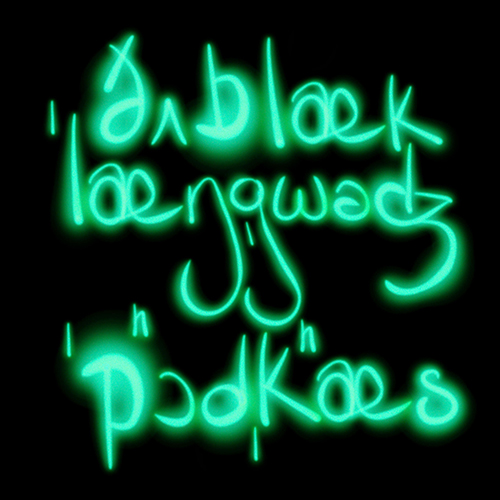 Host: Anansa Benbow 🇺🇸🇵🇷
Founded: July 2020 ✨
Frequency: Occasionally
Audio: 🎙️🎙️ ⬜
Tags: the English language, Black culture
One of the newcomers on this list, the Black Langauge Podcast has launched it's first few episodes this summer to discuss "defunding the grammar police", how to tell a fire story, and dismantling the idea that AAE is "internet speak".
(Check them out and give them a review since starting anew  linguistics podcast is no easy matter, and this one is incredibly promising.)
Follow the podcast on Twitter for updates.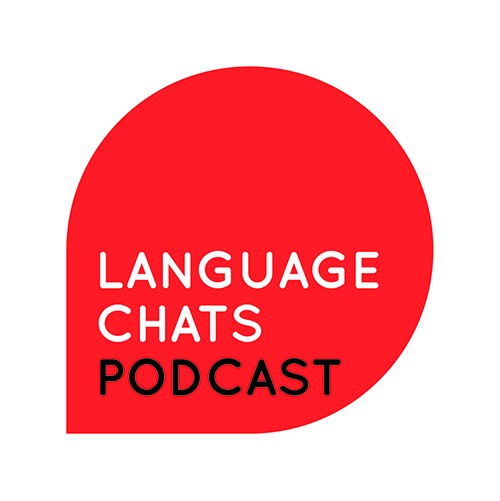 Hosts: Penny and Bec 🇦🇺
Founded: April 2019
Frequency: Biweekly
Audio: 🎙️🎙️ ⬜
Tags: language learning
Language Chats is one of the linguistics podcasts which makes you feel like you're hanging out with friends over coffee. Join with two independent language learners and their friends as they discuss language learning tips, dabbling, pronunciation, and using tools like Netflix.
Follow the hosts on Instagram (Penny here and Beck here) for plenty of studygram fun and community building.
13. The Future is Bilingual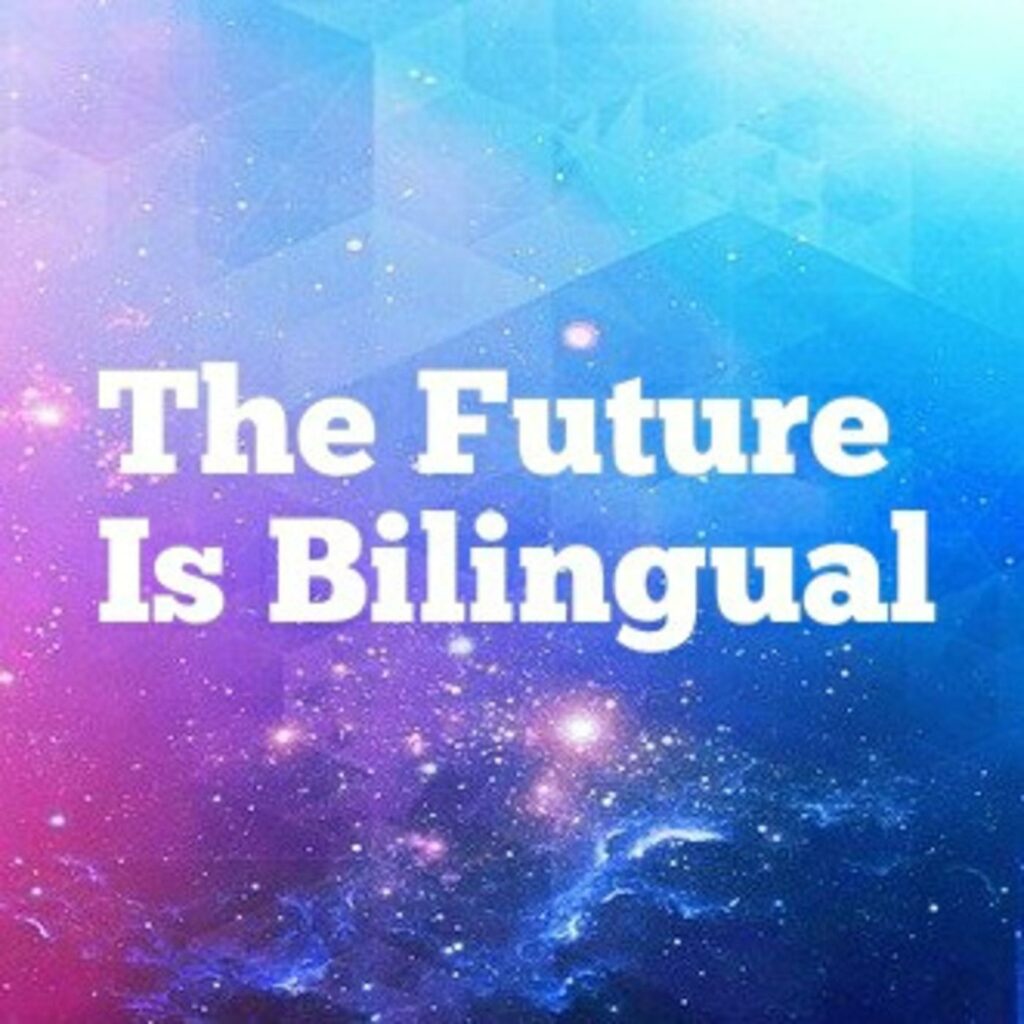 Host(s): Heather Koziol 🇺🇸
Founded: Nov 2019
Frequency: Occassionally
Audio: 🎙️🎙️ ⬜
Tags: language learning, language acquisition
In her podcast, Heather invites listeners into her home for a real-life look at what raising trilingual children is like. Follow her family as she talks about raising children in Polish 🇵🇱 (her husband's native language), preparing her children to start school in French 🇫🇷, and connecting with the English 🇺🇸 🇨🇦 speaking world outside their front door. 
Follow Heather on Instagram for updates and behind the scenes in family life.
14. Because Language (FKA: Talk the Talk)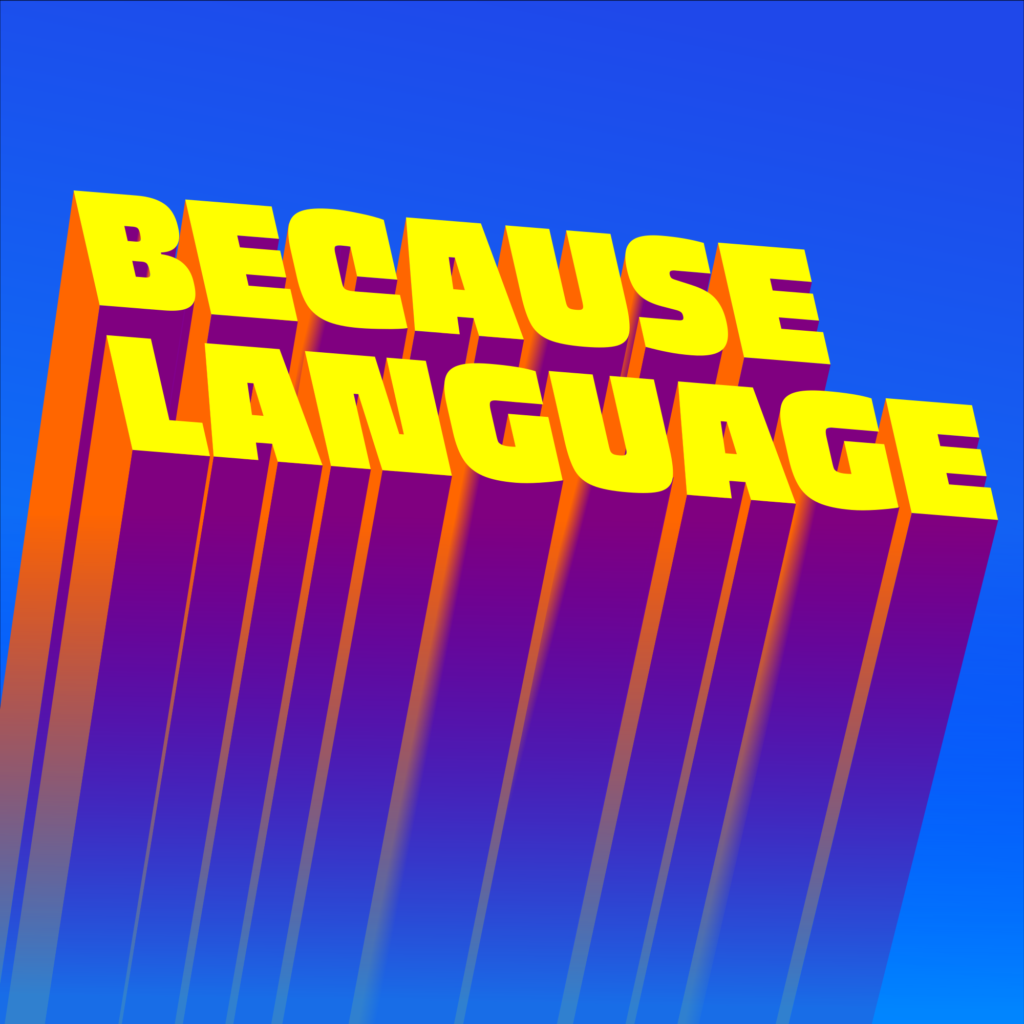 Host(s): Daniel Midgley 🇦🇺, Ben Ainslie 🇦🇺, and Hedvig Skirgård 🇸🇪🇦🇺
Founded: June 2020 ✨
Frequency: Monthly
Audio: 🎙️🎙️🎙️
Tags: linguistics
Follow the podcast on Instagram for updates and behind the scenes.
Because Language is the linguistics podcast with the largest cast of characters. The 3 hosts invite on plenty of guests to explore things like language games, bilingualism, linguistic society scandals, and prejudice. 
The podcast was originally started in 2017 under the name "Talk the Talk", but rebranded in 2020. If you can't find it on your preferred podcast streaming site, search the former name.
How To Use Language Learning Podcasts to Improve your Skills
Now, in the beginning of this post I mentioned that these linguistics podcasts specifically helped me with language learning.
Here are my top tips for using podcasts to help you learn a language.
Explore the things you find more difficult. Find scheduling in time to learn languages hard? The Fluent Show and Language Chats have episodes about that! Is talking about racism uncomfortable? Check out episodes on Lexicon Valley and Black Langauge podcast to help you learn how.
Find podcasts in your target language. There are podcasts in virtually every major language available online. I've listed two French linguistics podcasts here, but why not check out Catalan history shows, Spanish business podcasts, or German news channels?
Use linguistics problems as journaling prompts. If you want to improve speaking or writing in a language, journaling is my secret weapon. After you listen to any podcast in any language, reflect on what you just learned by writing in your target language. It's not only a great way to remember what you just heard but help you find your own voice in the language.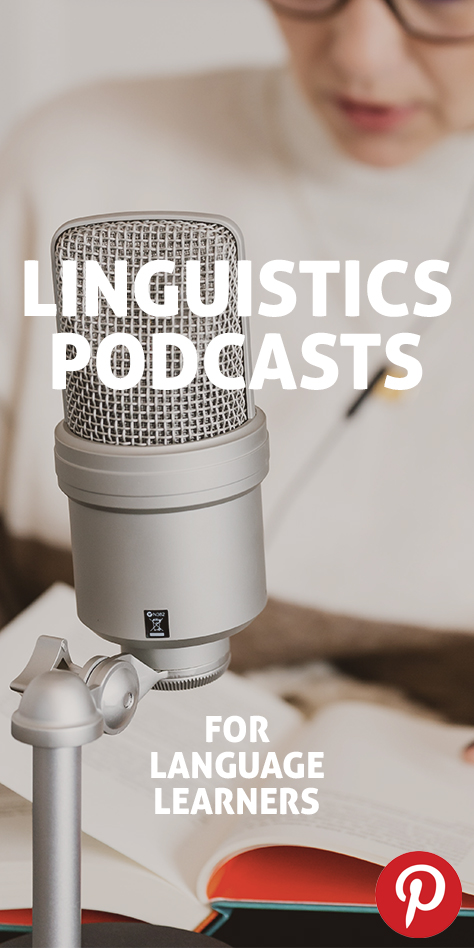 Do you know of any other linguistics podcasts that we should mention on this list?
I'll be updating it in the future, so let me know if there's anything else I should check out and consider adding!