14 French Yoga & Meditation Channels (2020)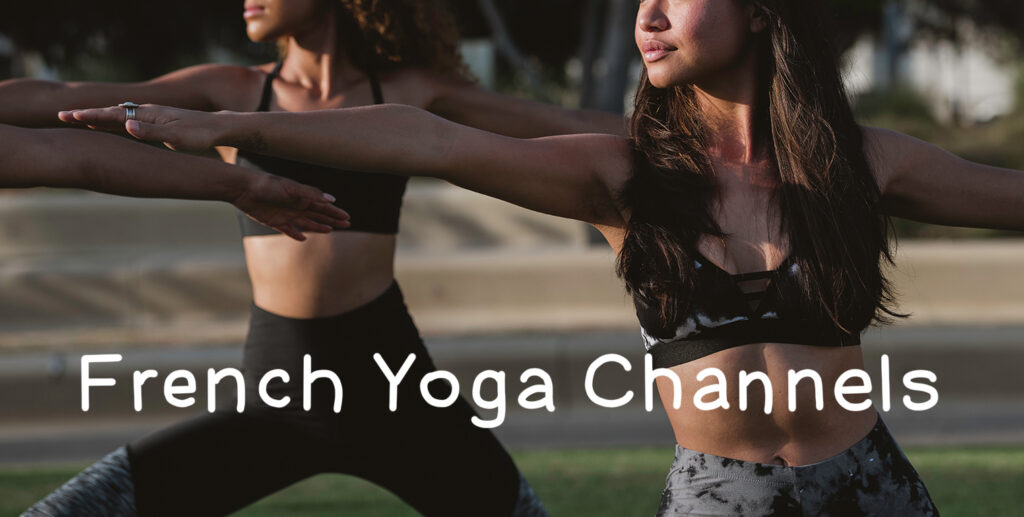 Doing French yoga has not only been part of my daily health flow for a year--but part of my daily language learning flow.
This list is hand-selected by me: a person who not only uses these channels but studies, speaks and lives French (while not actually living in a French-speaking country).
Each French yoga channel on this list comes with some important things for you to know:
📍 Country / Region (since I wanted to represent more than just Parisian accents)
🔊 Sound Quality (which is extremely important to me personally)
📻 Music Played (so you can pick what you like best)
Channel tags (so you know what else their channel might offer)
Nameste!
Why French yoga is amazing for improving (or maintaining) your language skills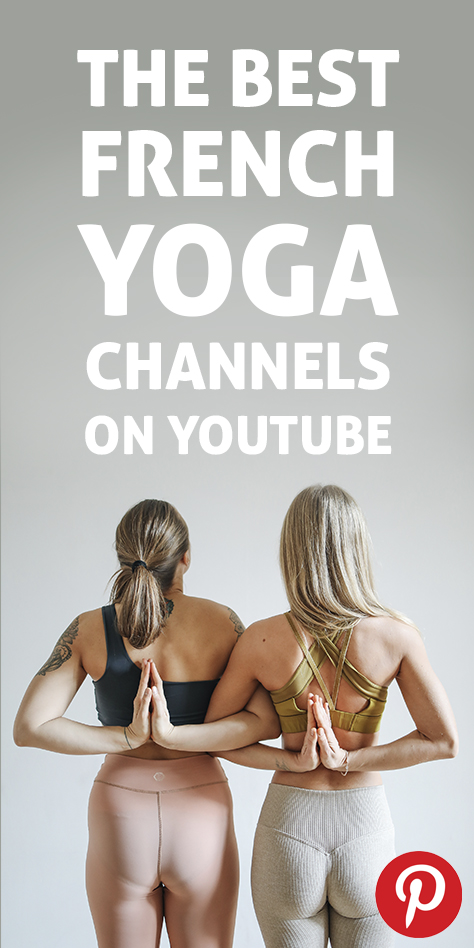 Despite never having lived in a francophone country before, I've lived much of the past several years of my life in French.
That's because I integrate my French into my everyday life.
When I started learning French in the US, I would play French music all-day long while doing virtually anything.
When I got good enough, I switched off my English news and started getting my news through French YouTube channels.
Then when I moved to Mexico, I loaded up my Kindle with French books and would spend virtually every night with a good story.
That was also where I fell in love with doing French yoga and meditation.
Because I was constantly doubting my abilities in the language (never having much opportunity to use it in real life) I found that I needed to do more calming and mindful activities in the language.
If you've never used French yoga in language learning before, here are a few of my favorite tips:
Be present. Don't worry about not understanding every single word--just know enough so you can follow along with the exercises.
Give yourself a vocab boost (if you want to). If you can't understand enough to follow along, set some time aside to turn on the subtitles and pinpoint the words you don't know. If you have a favorite way to study vocabulary you can use that, but my preferred way has been freewriting using those words as writing prompts. (For example, to learn the word "la cheville" I did freewriting on a bad ankle injury I had as a teen and how that impacted me, using the word over and over again in the prompt.)
Build a daily habit. I use habit trackers for virtually everything in my life to make sure I maintain my daily flows and achieve my goals. Click here to download our free creative language learning habit tracker for language learners.
French Yoga Channels
📍 🇨🇦 Canada • 🔊 High-quality with some echo • 📻 None
Channel Tags: yoga
Diva Yoga has over 800 yoga videos for different types of needs or moods--by far the most of any channel on this list. If you're trying to build a new French yoga habit, I suggest their 365 days playlist.
📍🇫🇷 France • 🔊 Semi-professional quality • 📻 Some bright and sunny music
Channel Tags: healthy living
Doctissimo is a wellness and lifestyle channel with several French yoga playlists: prenatal yoga, yoga and pilates, fitness, and meditation.
📍 🇧🇪 Belgium • 🔊 Very high quality • 📻 None
Channel Tags: yoga, meditation
Yogalune has the most calming voice of any French yoga teacher on this list and some of the prettiest visuals. Make sure you check out her meditation videos as well!
📍 🇫🇷 Paris • 🔊 Very high quality • 📻 None
Channel Tags: fashion, lifestyle
ELLE France has a ton of different playlists dedicated to what you'd expect--fashion week, lifestyle, health, and everything else. Their yoga videos are great, but just note that some are in English with French subtitles (so if you want French-only I advise making yourself a playlist for future reference.)
📍 🇨🇦 Canada • 🔊 High-quality with some echo • 📻 None
Channel Tags: yoga
This is by far one of the highest-quality and most calming French yoga channels on this list. The light, the flow, and the playlist selection are all top-notch.
📍 🇫🇷 France • 🔊 Low-quality but recorded separately • 📻 Ambient
Channel Tags: yoga, mindfulness
If you want to see some beautify locations while working on your Yoga, this channel is for you. Throw it on a big screen and do yoga by beaches, in huts, or in a backyard.
📍 🇨🇦 Canada • 🔊 High-quality • 📻 None
Channel Tags: yoga, exercise, wellness
Virginie's videos have the best sound and production value of any French yoga channel on this list. Unfortunately, most of her videos are promotion for paid things (like yoga courses in Quebec) so there are only a few videos on her channel you'll actually want to follow along to. My advice is to throw them onto a playlist for yourself.
📍 🇫🇷 France • 🔊 High-quality voice-over • 📻 Ambient
Channel Tags: yoga, health, meditation
Upakrama Yoga is the smallest channel on this list, but the quality of her yoga videos is very very high. Most of her videos are done outside but her voice-over is added later so you don't have to listen to wind, waves, or anything else. (She also uploads many of her visions with  Spanish versions if you also speak or study other languages.)
📍 🇨🇦 Canada • 🔊 High-quality  • 📻 Some singing/songs
Channel Tags: kids education, French yoga for kids
Mini TFO is a children's YouTube channel which has an extensive collection of kids yoga videos in French. Each is about 20min long and has animations, a friendly host, and a lot of energy.
French Meditation Channels
📍 🇧🇪 Belgium • 🔊 High-quality with some static • 📻 None
Channel Tags: yoga, meditation
We listed Yogalune above, but her meditation videos are extremely calming. Their audio quality isn't quite the same as her yoga videos (they have some background buzz to them) but if you turn down the treble on your speakers it's barely there.
📍 🇫🇷 France • 🔊 High-quality • 📻 Ambient/white noise
Channel Tags: meditation, affirmation
Mike has the longest meditations out of anyone, ranging from 8-9min to 2-8hrs. With only around 60 videos he has about 170k subscribers (which should tell you something about the quality) but still uploads about a video a month.
📍 🇨🇦 Canada • 🔊 High-quality with some static • 📻 None
Channel Tags: personal vlog, poetry, meditation
Emilie only has one meditation playlist with a few videos on it, but they're super relaxing and beautifully filmed. I love small vloggers like her that put a lot of quality into their videos without having a million-dollar budget, so give all of her playlists a shot if you like French YouTube.
📍 🇫🇷 France • 🔊 Okay • 📻 Ambient/white noise
Channel Tags: meditation, affirmation
Cédric's videos are a mix of meditation, body scans, and positive affirmations. If you like a lot of white noise, he normally overlays tracks of natural white noise with ambient music, so for some they'll be too busy (but others just-right).
📍 🇨🇦 Canada • 🔊 Very high-quality • 📻 None
Channel Tags: meditation, yoga
Nichole is a published author and speaker, and her channel is another example of how a small channel with only 30 videos can end up with over 20k followers because of the quality of her videos. Her voice is super relaxing and guided meditations amazing. (She also has a small yoga playlist if you're making your personalized French yoga playlist, but since it only has 5 videos I didn't add her to the main yoga list above.)
Enjoy doing yoga in French!
If you have any other French yoga channels you want to recommend, please leave them in the comments for when we revise this list in a few months.