Spanish books for learners (24 stories and novels)
For many Spanish learners, the emphasis during classes is always on speaking–so there is almost no information online about Spanish books for learners. (Especially beginners!)
Every book on this list was hand-picked by me, a polyglot, who has actually read them!
To help you out, this article is separated into two key parts:
How Spanish language learners should pick out their next book.
A huge list (divided by language level) of books for language students to choose from.
By combining the info these two sections, you'll be able to confidently pick out your next Spanish book (whether you're a beginner learner or an advanced speaker) to enjoy or improve your Spanish!
This post contains affiliate links. I may earn a small commission for items you choose to purchase at no extra cost to you, but I only ever recommend books I have personally read and loved.
How Spanish language learners should pick a new book (START HERE)
I made some HUGE mistakes when I first started trying to read books in Spanish.
Out of all of the (super frustrating) errors I made as a Spanish student, the worst were:
Trying to start books that were way too hard for my level and forcing myself to keep going with them
Thinking children's books would be easier (only to find words like goblin, dungeon, fairy, and dragonfly… which adults never use in conversation and I had never heard before!)
Not having any background information on historic or culturally-relevant books
Either looking up every single new word I came across… or not looking up any of them.
Reading inconsistently. Putting down a whole day to try to get through a few chapters… then forgetting about the book entirely for 3 months.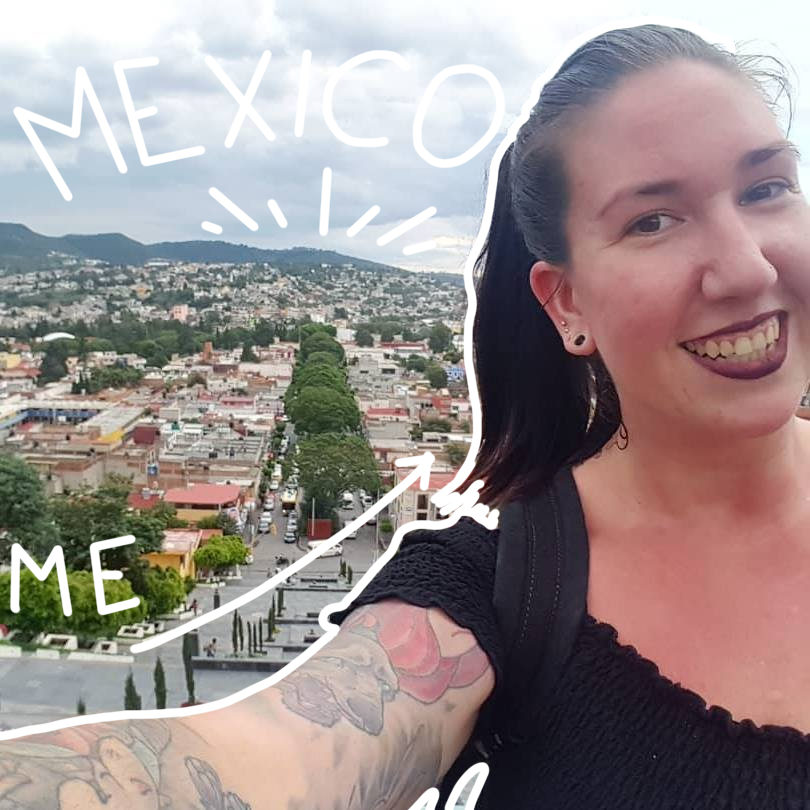 This list of Spanish books was curated by me to make sure you don't repeat the same errors when reading!
Now,  I'm currently working on a guide about how Spanish learners can pick the best next book for themselves.
Until that's all put together, here's the quick guide for how to better use this list:
(1a) Estimate your current reading level. This list of Spanish books for learners is listed by CEFR level based on the difficulty of vocabulary, length, and complexity of their plots.
(1b) Don't know your current reading level? If you've never read a book in Spanish before, start at the A1-A2 level. If you've read some short stories before and want to try something more difficult, go to B1. If you're truly fluent in Spanish, start at B2. (The C-level books are all written with college-educated native speakers in mind.
(2) Confirm you're picking the right book by looking at the first page. Ideally, there should be less than 6 words you don't know there, or less than 2% of all printed words. (You can always go down a level and then work your way up.)
(3) Check out the reading notes on each book. These Spanish books are all organized with learners in mind, but some might require background knowledge (or a certain edition) to really get the most out of them.
(4) Make a to-read list. To really maximize your ability to learn vocabulary, keep reading books by the same author or in the same genre to really drill in the new things you're learning.
Easy to read Spanish books for learners (A1-A2 level)
This section will largely focus on extremely easy-to-read books in Spanish written for students. If you've never read any book in Spanish before, this is where you should start!
About: These 8 tiny stories in a variety of genres have the built-in text and phrase help for the very beginner learner. Although they're monolingual in Spanish, teachers, and students will find their built-in vocabulary lists and quizzes helpful.
Reading Notes: This is by far the easiest Spanish book on the list, but also the one that's most removed from Spanish-speaking cultures. Richards takes his handful of stories and has them translated across a variety of languages, which is great for the very beginner reader but might be too easy for anyone who is higher than A2.
About: These 16 tiny stories will offer readers a quick glimpse into Mexican folklore in a way that's set up for Spanish learners.
Reading Notes: Before every story, you'll get some context and help (in both English and Spanish), plus get to read the story lado a lado (side by side) between the two languages. The stories are short and simple, but culturally relevant. Finally, there's a bilingual dictionary at the back for any teachers or students who want to work through it independently of the text.
Intermediate Spanish books for learners (B1 level)
This section will help Spanish learners bridge the gap between too-easy stories for language students and too-hard novels for natives. If you feel like you're in this gap, regardless of skill level, this section is for you!
About: These 9 bilingual stories will help readers make the leap from brand-new-students to budding Spanish readers. Published between 1843-1918, readers will get a fun taste of realism, drama, and romance in a way that centers itself around Mexical culture and history.
Reading Notes: Because this is a bilingual book, I highly recommend getting it in paper so you can take notes and flip between pages more easily. These stories are longer and more challenging than the ones listed earlier up in the A2 section, plus more culturally relevant, so it'll be a fun challenge!
About: This pocket-sized collection of 19 poems will be a fun break from novels for anyone who wants to try exploring some Spanish poetry. This specific collection is bite-sized and bilingual, plus features Pedro's floral (but simple) writing style, perfect for break-through readers.
Reading Notes: I highly recommend getting this tiny book in paperback! Give yourself a fun challenge and try reading a poem every night for 19 days.
About: This novel tells a story of a family of women, spanning over 12 chapters, 12 months, and 12 recipes.
Reading Notes: After you've tried some short stories or made-for-students books, this is a great first novel for Spanish learners. It's vocabulary is largely based around the home and daily life, so it's a good read for heritage language speakers and language students who might already be familiar with the vocabulary.
(This particular book might actually be more popular in the United States than in Latin America, since it was the go-to book for AP Spanish classes in most high schools in my region!)
About: Esperanza guides readers through her life on Mango Street in Chicago, with every chapter full of the details of daily life, ranging from extreme excitement to absolute dread. The stories each sit on their own as a short cuento, but are strung together like pearls on a neckless to create a complete narrative about what life on Mango Street looks like.
Reading Notes: Although this book was originally written in English and is better known in the US than it is abroad, it is a thoroughly Latinx story. Featuring characters whose families come from Mexico, Puerto Rico, and elsewhere, it's a beautiful reminder that the US really is part of the Americas. This is a good first novel for readers since each chapter can be read like their own short stories, but is full of slang and a variety of dialects–so be ready for a challenge.
About: A millionaire who is a firm believer in reincarnation finds out his death is imminent. A firm believer of reincarnation, he becomes obsessed with the idea of regaining possession of his fortune when he's reborn in his next life and devotes the remaining time he has on Earth to assure comfort in his future life–and not repeat the years of impoverished childhood he had to withstand in this one.
Reading Notes: This is the only novel on the list written specifically for students. It's made to challenge your vocabulary and comprehension skills (and it will), but won't be as hard as novels written for natives.
Easy novels for beginners (B2 level)
This section of Spanish books for learners is for students who already have experience reading plays, the news, or short stories in Spanish. These novels are short and have straightforward plots, but will require skill to read.
(If you've never read a book in Spanish before, scroll up to the intermediate Spanish books section.)
About: In this short novel, artist and protagonist Juan Pablo Castel becomes obsessed with the only woman who he feels can truly understand him. But can anyone really, truly know who we are?
Reading Notes: This 20th-century classic has a largely straight-forward plot, lots of repeating scenes and vocabulary, and little slang. It could be compared to The Stranger in its length and themes or the novels of John Fante in its energy and worldview. (TW: machismo.)
About: In the official autobiography of Diego Rivera (aka Frida Kahlo's husband), the mural painter weaves tall tales about himself and his life. Set to the backdrop of the quickly changing post-Revolution Mexican cultural landscape, it's a must-read for anyone who wants to understand Mexican national identity.
Reading Notes: This book is strangely hard to find in Spanish in the US, although English translations are much much easier to get your hands on. If it's sold out when you read this, put it on your to-find list the next time you head to a used- or foreign-language bookstore.
About: This collection of microstories illustrates moments in the lives of children with color and character.  Following themes of violence, joy, hope, and the surreal, Matute's works are considered some of the most iconic to come out of the post-war period in the peninsula.
Reading Notes: If you really love short stories, there are some jewels in this collection. However, if you're like me (and much prefer novels) I would skip this collection. Either way, if you're a Spanish teacher or a Spanish learner looking for new lesson ideas with your tutor, some of these would be PERFECT for lessons–they're bite-sized, layered, and full of interesting language. (The above "read the first page" link even has an excerpt of a few of them for free.)
About: El Aleph is a short story collection by one of the most influential 20th-century Spanish language authors. The tales span country and epoche and are rich with imagery.
Reading Notes: There are a lot of short story books on this list, but they were all added with intentionality. El Alepha is great for learners since not only is Borges someone you should know as a Spanish learner, but the middle- and upper-class context of many of these stories will give you a very different vocabulary set than the more folkloric stories in other books. (You should also check out some of his other short story anthologies or poetry books if you really want to jump into some serious vocabulary building.)
About: This collection of short stories was released following the death of its author, who had never found fame during her lifetime. The many stories illustrate many small slices of life throughout the US, Latin America, and the borderlands of those two worlds. It's available in both English and Spanish for bilingual readers.
Reading Notes: These short stories are a bit harder to read than other ones on this list, and if you buy the Spanish edition alone you won't have the help of a bilingual book. (Although you can certainly buy both editions.) Berlin is the only non-Latina on this list, and the bok was originally written in English, but the translation is wonderful and I think readers will connect with her experiences inside the Spanish-speaking world.
About: This energetic NY Times bestseller follows modern-day students and amateur detectives as they try to solve the disappearance of a post-Revolutionary writer. Full of interesting characters, slices of life, romance, betrayal, and just a touch of strangeness, it's an entertaining read.
Reading Notes: Although the plot of this novel is relatively straightforward, it's a long one. I would recommend it to someone who has already read other shorter novels and worked on their stamina for reading in Spanish but is a little intimidated by really large books.
Advanced Spanish books for learners (C1)
These Spanish books are for students who have read shorter, easier books and want a challenge. They are longer novels with complex or surreal plots and very specific language.
(If you've never read a book in Spanish before, I strongly suggest scrolling up to an easier category.)
About: This oral history documents the real experiences of everyday people during El Movimiento de 1968 in Mexico. From famous actresses to working-class students, these snippets of interviews plunge the reader into the realness of history through a patchwork of illustrations.
Reading Notes: The vocabulary in this book is around B2 since oral language is generally much more simplified than written language. But because it requires a certain level of stamina to get through because of it's writing style, this might be a good break-through book for Spanish learners trying to tackle harder to read texts. Before you start reading it, I suggest you read a bit about the movement on Wikipedia first (since the author would assume the reader has some knowledge of the basics). (TW: state violence)
About: In the single most important popular history book of the 20th century, Galeano uses poetry and prose to paint the story of America Latina. Full of rich imagery and good journalism, it will challenge not only readers' vocabularies and but their sense of place in the world.
Reading Notes: If you have a really large vocabulary in English and a general idea of Latin American history, this book should flow well. In my life in Latin America, I found that not only was this book regularly referenced in conversation but that people seriously appreciated that una gringa had taken the time to know it. (TW: genocide, slavery, sexual assault, ecocide.)
About: Written in 1666, this classic play investigates the balance between freedom and destiny through the humans who try to navigate between the two.

Reading Notes: Do you one day wish of reading Don Quijote? You'll be surprised how much easier it is for language learners to read 17th Century Spanish literature than it is to read something like Shakespear! The language hasn't changed nearly as much as English during the same time period, and this is a great warm-up book if you're considering really strengthening your skills as a reader.
About: When Juan Preciado tries to fulfill his mother's dying wish by finding his father, he stumbles into a world farther from anything he could have ever imagined.
Reading Notes: Magic realism is probably the most beloved genre of Latinx literature, and this tiny book is a good start. The reason that this book is listed up here at C1 versus lower on the list is that (no spoilers) there are several plots going on at the same time, and little chronological order.
More Help for Readers: The book is broken up into small fragments (not chapters), so here is the advice I wish someone gave me before I started it.
Get the printed book, not the electronic version or audiobook. The physical space on the page between fragments is important for understanding how the book flows, and when I tried to read the Kindle version I was lost.
Make sure you fully understand one fragment before continuing on to the next.
If you don't understand the fragment, try to figure out where/when it is and who it features. The where/when/who of every section is really the key.
Familiarize yourself with the briefest overview of the Mexican Revolution just so you understand the time period, but Wikipedia is enough to do it.
About: Written just before the Cuban revolution, the novel explores the Haitian Revolution through the eyes of enslaved Haitians with all of their hopes, dreams, and fears for the future.
Reading Notes: Another book that pioneered Magic Realism, its vocabulary is more complicated than Pedro Páramo (listed above) but plot a bit easier to follow. I would suggest reading up on the Haitian revolution first so you have an idea of the historic moment, as well as generally checking out some maps of Hispañola (the island shared by Haiti and the Dominican Republic).
About: Another classic piece of Magic Realism, this novel follows four generations of a fictional family in Chile through the real tragedies and historic events of the 20th century.
Reading Notes: Another classic of Magic Realism, this book has language that's easier to understand than El Reino and a plot easier to follow than Pedro Páramo (both listed above) but is significantly longer. So if you're struggling to finish books in Spanish, this is one to build up to by working through some of the more concise ones first. (I'd particularly suggest reading through Venas Abeirtas first since it will give you a much stronger political understanding.)
Spanish reading books for expert learners (C2)
Have you cracked reading books in Spanish? Do you want difficult plots, technical language, or historic dialects? (Or are you preparing for the C2 test?) If you want some truly advanced reading material, this section is for you.
About: This Nobel Prize-winning novel follows generations of the Buendía family and the village of Macondo. Blurring the lines between history and myth, love and abuse, and the real and unreal, it's one of the literary jewels of not only Latin America but human history.
Reading Notes: This might be the hardest piece of contemporary fiction written in Spanish. It's incredibly beautiful and rich, but the plot is fast-moving; has a huge host of characters you need to remember; the relationships between those characters are complex; and you have to be able to understand the fine differences between the real and unreal. If you're studying for the C2 test, this will be a great test of your abilities.
About: Full of fast-paced travel, devastating blows, luxury, and poverty, Rayuela ("Hopscotch" in English) is an aesthetic-heavy adventure into the main character's tumultuous life.
Reading Notes: This book is particularly adjective-heavy and will be a good tool in preparing for a C2 exam. But Spanish learners should already have a sturdy foundation in reading the language before starting this book.
About: This historic narrative examines the fundamental questions many advanced Spanish learners might have about the language. When did Latin become Spanish? Where do these other words come from? Are Catalan and Portuguese dialects of Spanish? Where did the ñ come from? And what is going on with stuff like el agua / las aguas or all these words for to become?
Reading Notes: This is one of my all-time favorite books about languages. It's easier to read than other books up here at C2, but because it's so detailed and technical I wouldn't recommend it to anyone other than Spanish learners really dedicated to the language.
About: Cervantes (writer of Don Quijote fame) published these 12 stories in 1613 as the very first examples of novelas ("novels" in English) in Spanish language history.
Reading Notes: If you're trying to build yourself up to reading Don Quijote one day, these shorter stories are a great way to get used to Cervantes' style and 17th century Spanish. I would take a moment to refamiliarize yourself with feudal vocabulary both in English and Spanish before diving in, just to make sure you understand the context, but you'll be surprised at how little the Spanish language has changed over 400 years.
About: This epic tale sings the praises of the adventures of a warlord and nobleman, full of fantastic myths and real historic fact. It's one of the earliest pieces of Spanish language literature (around the year 1200 and right at the birth of the Spanish language) and a must-read for anyone who truly wants to read the Spanish language literary canon.
Reading Notes: The links in this description are to a bilingual Amazon edition, which I highly recommend. Advanced Spanish learners might alternatively want to find a monolingual Spanish book annotated in Spanish, but this epic poem requires some help to read. It's the last book on this list because while "higher than C2" isn't a recognized language level, this book should be placed up there.
Do you have other recommendations for this list of Spanish books for learners? Leave them in the comments so I can take a look!
My only asks are that:
they be at the A2-B1 level, either graded readers or books that are less complicated than novels
and that you've actually read them and vouch for them.
Most Spanish books written for students are boring, and most interesting Spanish books aren't written for students (and much too hard!)
But if you have anything you think should be added to this list, I'd love to check it out and consider it since new ones are published constantly.